» I had some ideas for Scratch so here
Scratcher
80 posts
I had some ideas for Scratch so here
---
things i like:
Battle for Dream Island
᛫
Geometry Dash: Blockly
᛫ other stuff lol
Follow me for some random stuff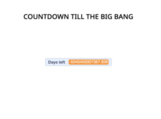 Scratch Team
1000+ posts
I had some ideas for Scratch so here
Please create a separate topic for each suggestion you have, rather than creating a list of suggestions. That way, the conversation stays focused and each idea can get the attention it needs.
Before making a new topic, please check out the following:
The reason we close topics that suggest multiple things is for organizational purposes. It's better to have one suggestion per topic so everything in that thread can be about one suggestion.
Thank you!
» I had some ideas for Scratch so here